Conference in Statistics and Data Science with Applications in Biology, Genetics, Public Health, and Finance
Start Date:

08/23/2023

End Date:

08/24/2023
Location:
Thompson Rivers University
Description:
This conference aims to share the most recent developments in statistics and data science with applications in biology, genetics, public health, and finance. Invited speakers consist of highly established, mid-range and early-career researchers from academia in Canada.
Students are encouraged to attend the talks by the invited speakers and participate in the poster session during 5:15 pm - 8:15 pm on August 23, 2023.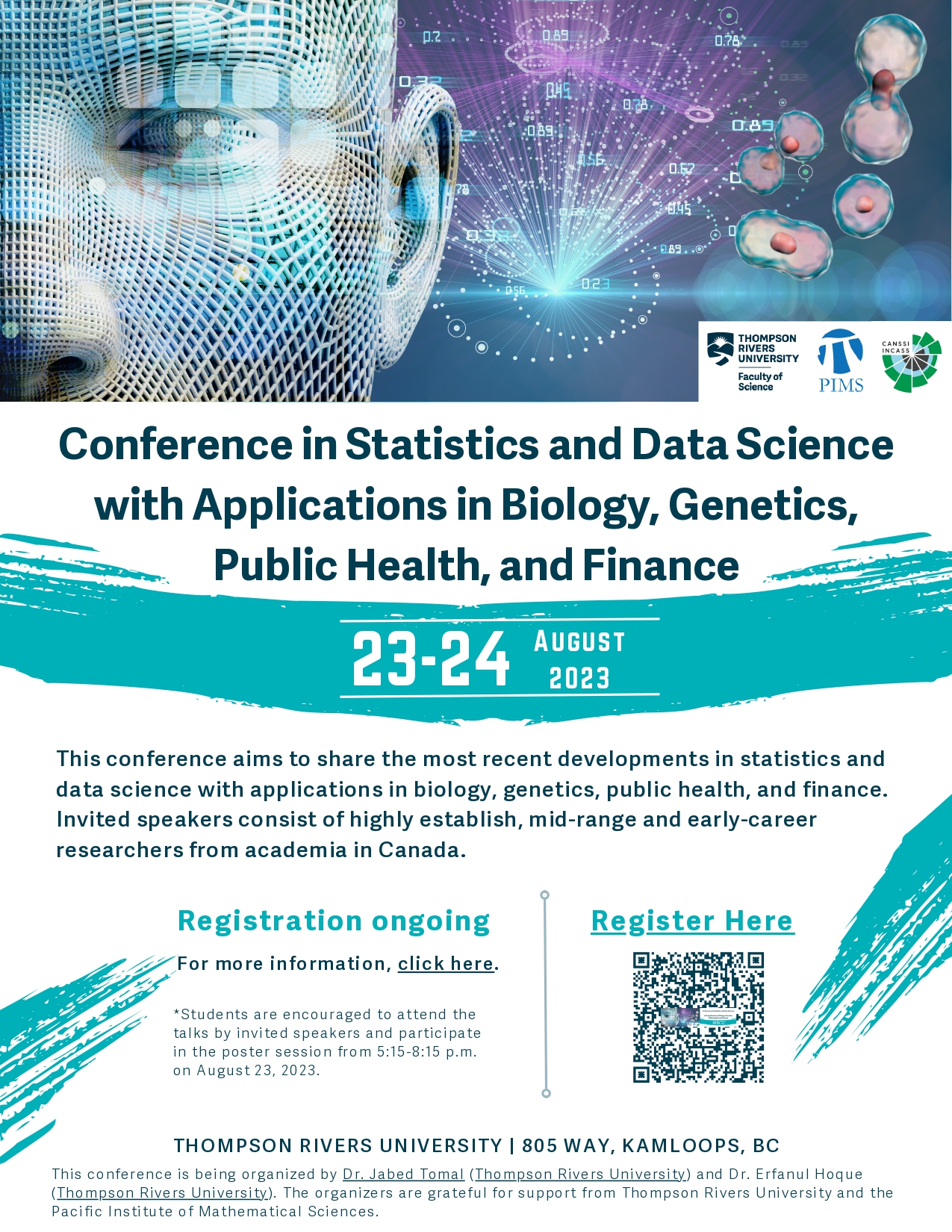 Other Information:
Registration fee is $50 for students, $100 for non-student. Registration fee is waived for all invited speakers.
For more information on this meeting, please see the event site here.