The eleventh annual Canadian Statistics Student Conference (CSSC)
Location:
Carleton University
Description:
The eleventh annual Canadian Statistics Student Conference (CSSC) will take place on Saturday, May 27th, 2023, the day before the Statistical Society of Canada 2023 Annual Meeting opens.
This conference is all about engaging students through research presentations, statistical skills development workshops and talks, and an interactive career session with invited statisticians from different professional areas.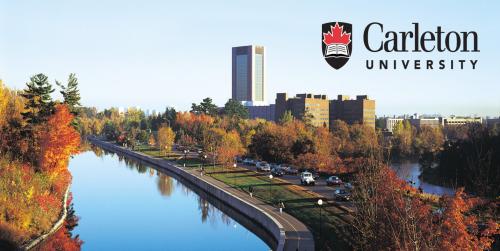 Keynote Address:
We are pleased to announce a keynote address given by Dr. Erica Moodie, Professor of Biostatistics and a Canada Research Chair (Tier 1) in Statistical Methods for Precision Medicine. She obtained her MPhil in Epidemiology in 2001 from the University of Cambridge and a PhD in Biostatistics in 2006 from the University of Washington, before joining the faculty at McGill. Her main research interests are in causal inference and longitudinal data with a focus on precision medicine. She is the 2020 recipient of the CRM-SSC Prize in Statistics and an Elected Member of the International Statistical Institute. Dr. Moodie serves as an Associate Editor of Biometrics and a Statistical Editor of Journal of Infectious Diseases. She holds a chercheur de merite career award from the Fonds de recherche du Quebec-Sante. 
Other Information:
For more information, please contact the CSSC Student Conference organizing committee at ssc.student.conference@gmail.com.
For more details on the event, please see the event page here.