SFU Women in Math Day Celebration
Location:
Simon Fraser University
Description: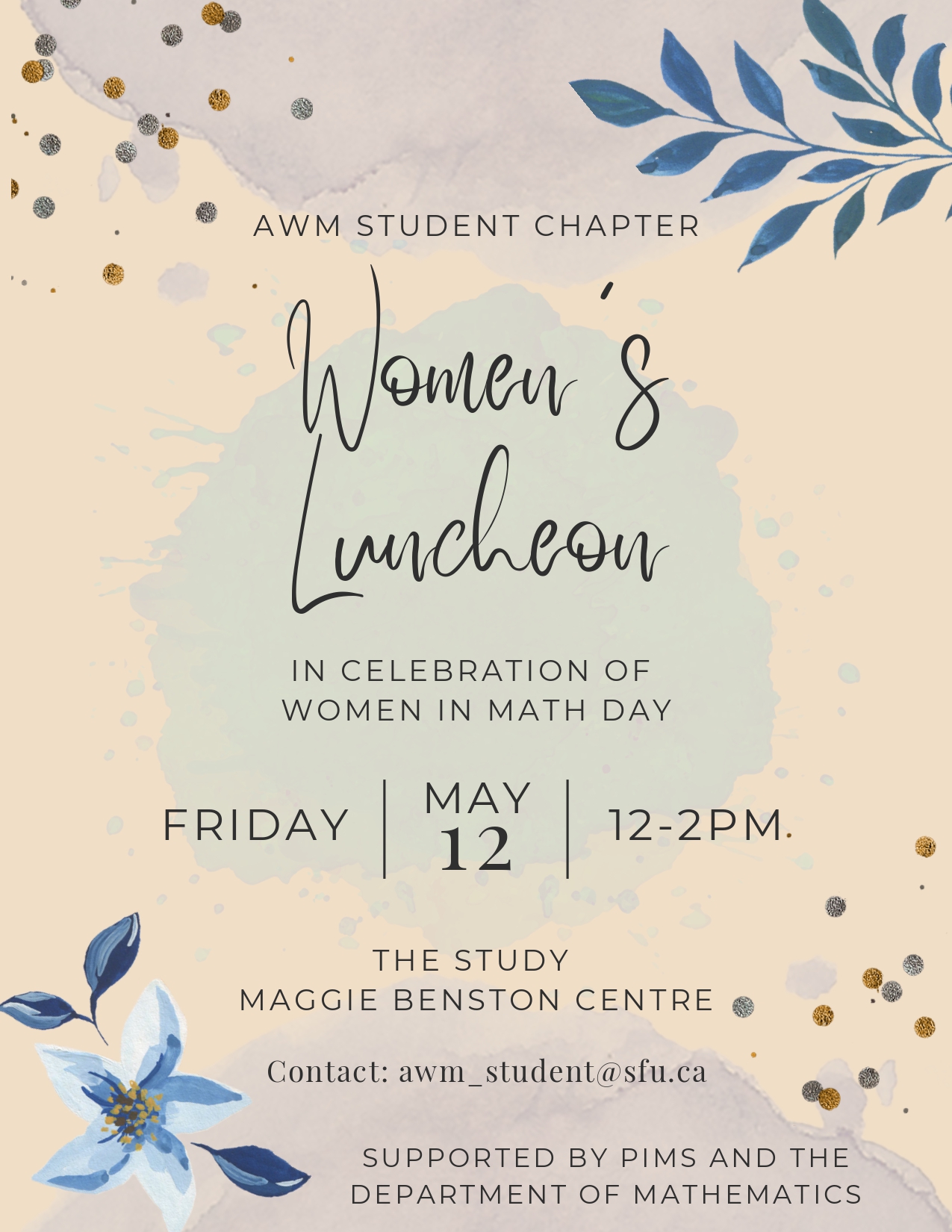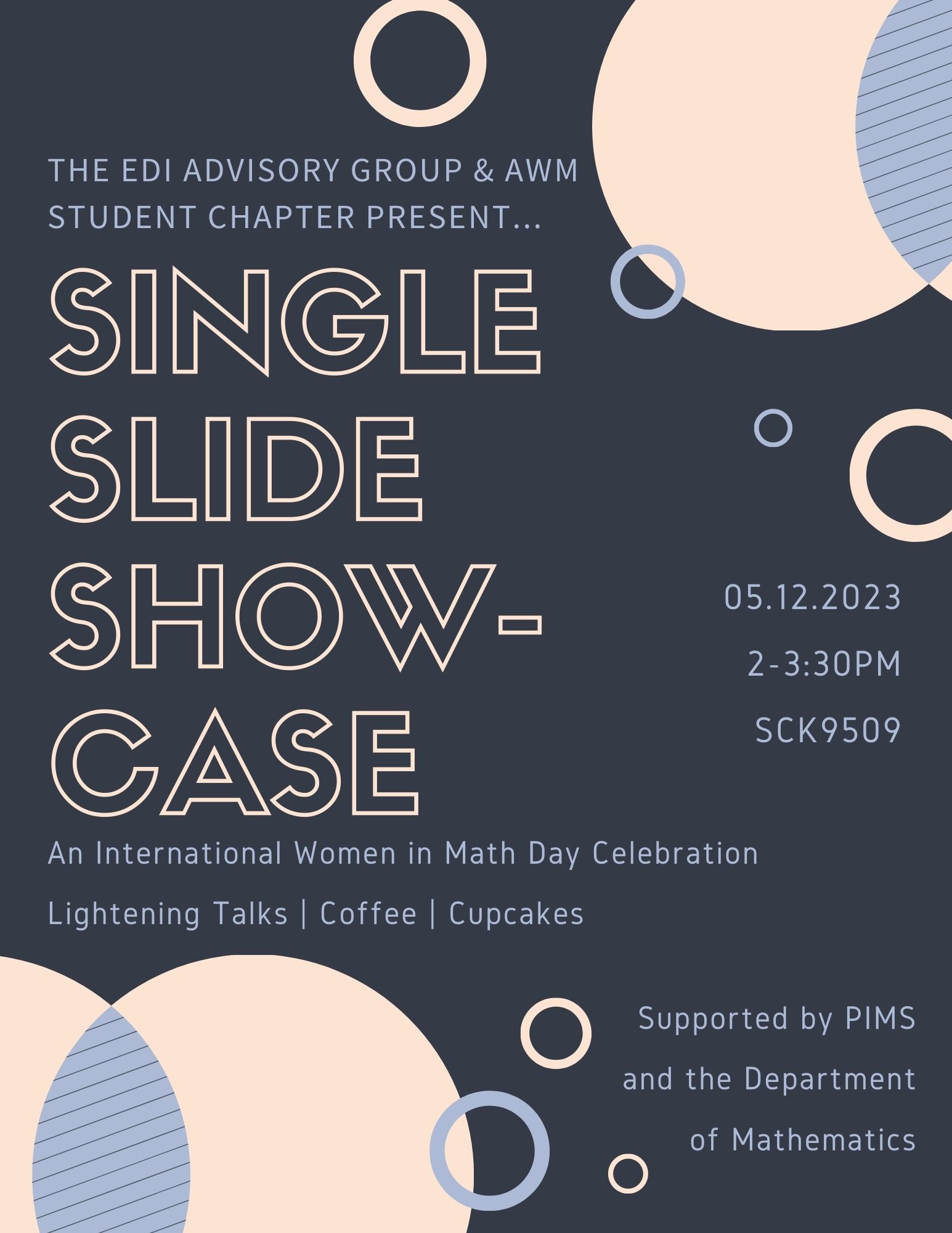 SFU's Association for Women in Mathematics Student Chapter, in collaboration with the Department of Mathematics EDI Advisory Group, is hosting a series of events for the International Women in Mathematics Day.
The celebration begins with a Women's Luncheon for AWM Student Chapter members and female-identifying and non-binary members of the Department of Mathematics. This is followed by a Single Slide Showcase featuring short presentations on the work of women in the department and on the lives and careers of prominent women mathematicians.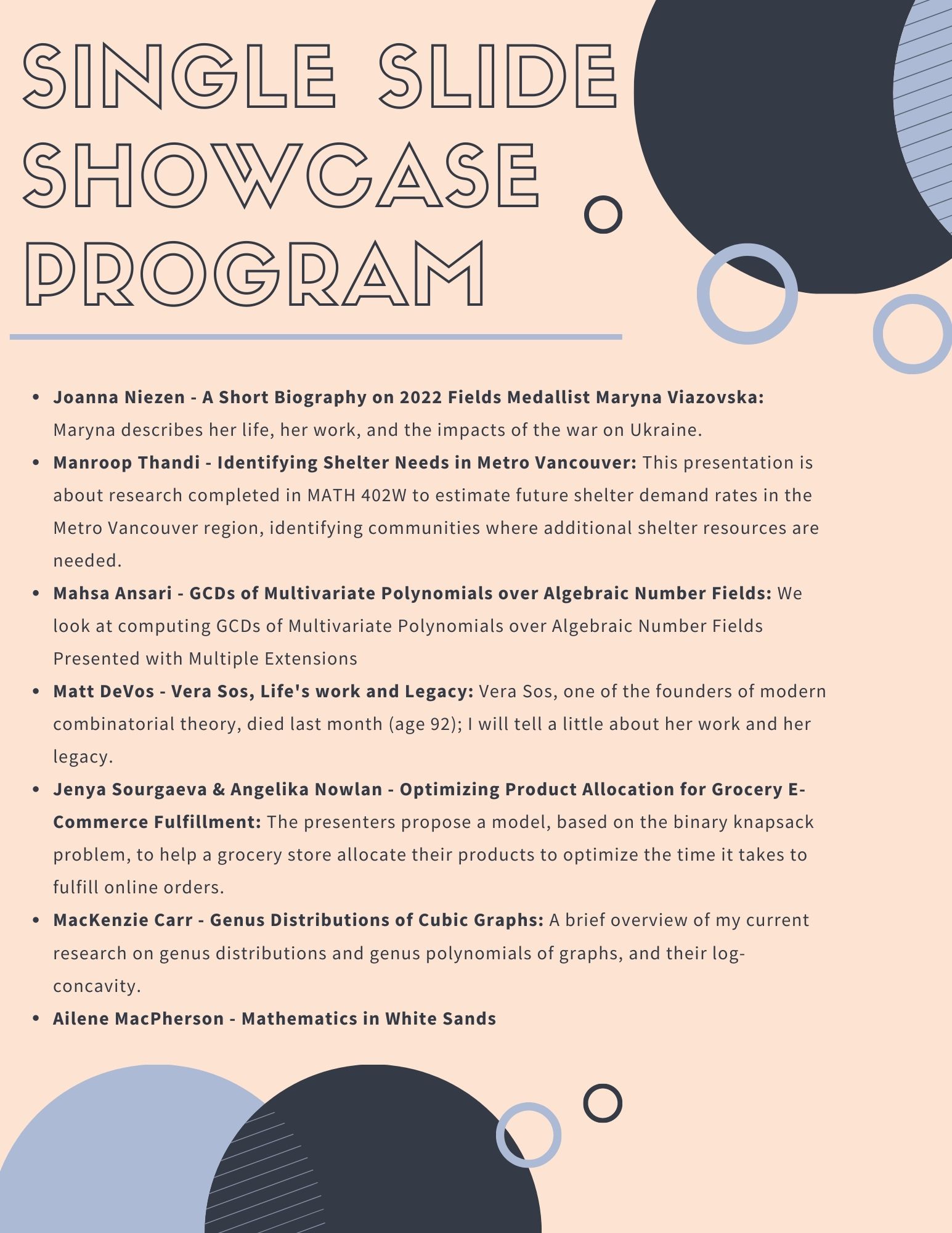 Date: Friday, May 12th, 12-3:30pm. The Women's Luncheon takes place from 12-2pm and the Single Slide Showcase from 2-3:30pm, at K9509.
Location: SFU Burnaby Campus.
Supported by: PIMS and the SFU Department of Mathematics.
Other Information:
Location: SFU Burnaby Campus
Time: 12pm - 3.30pm PDT