The 2022 Canadian Undergraduate Mathematics Conference
Start Date:

07/13/2022

End Date:

07/17/2022
Location:
Université Laval
Description:
The 2022 edition of the Canadian Undergraduate Mathematics Conference will take place at Université Laval in Quebec City from July 13th to 17th. It will mark the return in person (after three years) of the biggest mathematics conference for mathematics students from Canada and will feature student talks, keynote lectures, social events, and many more activities. Although the conference is intended primarily for undergraduate students, anyone is invited to register and participate.
Registration is $75 and will include most meals throughout the week (breakfast, lunch, dinner, coffee breaks, as well as a wine and cheese party, a dinner cruise for a small extra fee, etc.), access to all activities and even gifts. Please register before July 7.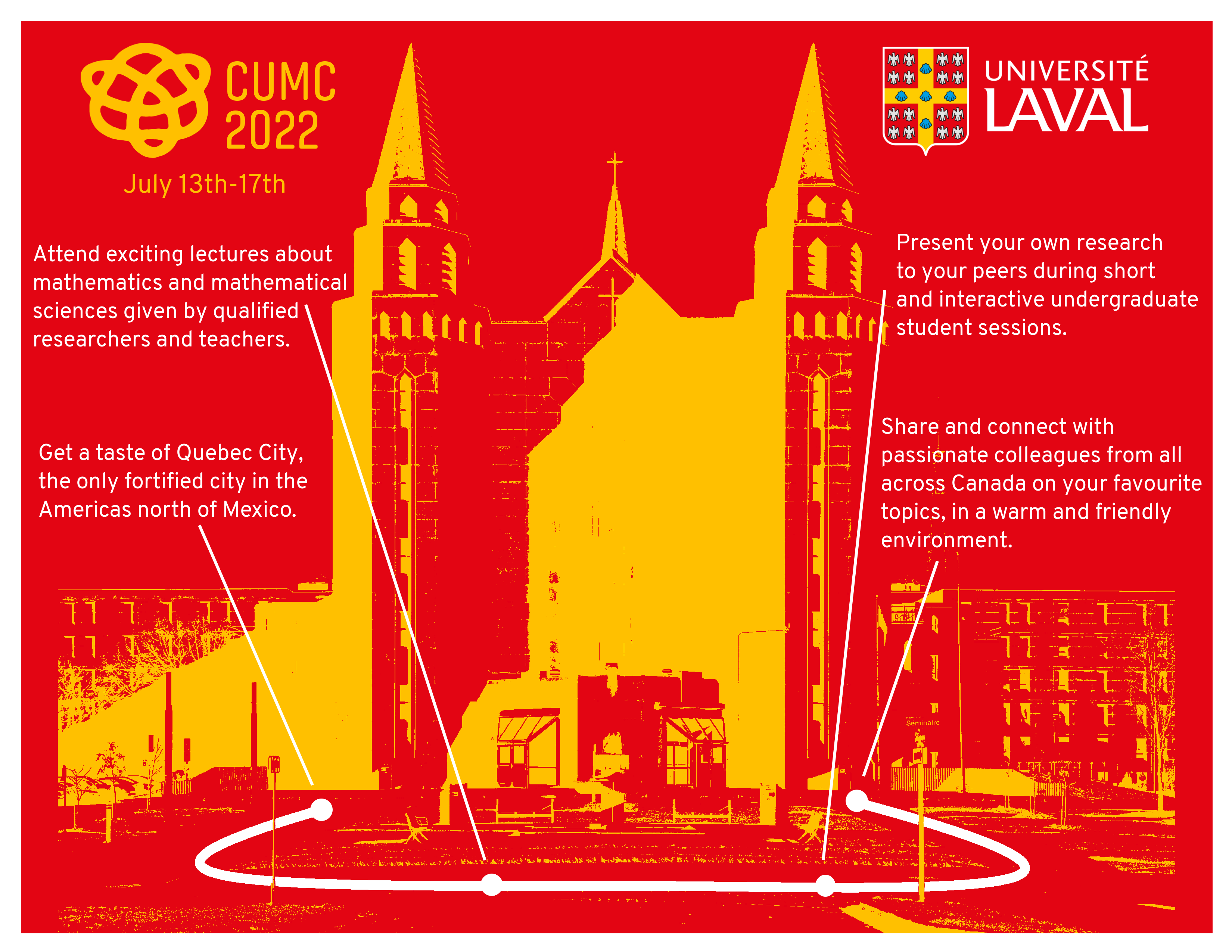 Organizers:
William Verreault (President)
Ludovick Bouthat
Anthony Doyon
Philippe Drouin
Charlotte Lavoie-Bel
Philippe-André Luneau
Philippe Petitclerc
Dominik Richard
Other Information:
Location: Université Laval in Quebec City
Link for registration:
You will need to login or create an account to complete your registration through the CMS portal. To begin, click here and go to the month of July.
Website:
Do not hesitate to contact us at cumc@cms.math.ca if you have any questions.