Women in Mathematics Day: Movie & Panel Discussion- Picture a Scientist
Start Date:

05/12/2021

End Date:

05/15/2021
Description:
On May 12, 2021 (a day in honour of women in mathematics), PIMS will offer a virtual screening of the acclaimed film Picture a Scientist. This will be followed by a panel discussion on May 14, 2021.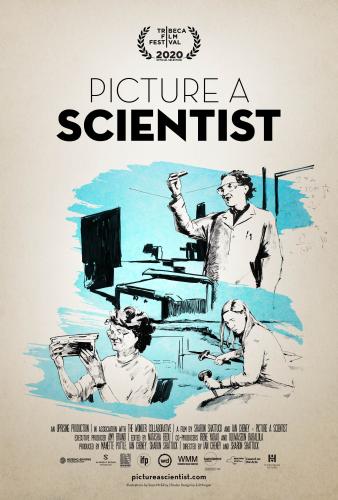 May 12 - 15, 2021: Movie Screening*
PICTURE A SCIENTIST is a feature-length documentary film chronicling the groundswell of researchers who are writing a new chapter for women scientists. A biologist, a chemist and a geologist lead viewers on a journey deep into their own experiences in the sciences, overcoming brutal harassment, institutional discrimination, and years of subtle slights to revolutionize the culture of science. From cramped laboratories to spectacular field stations, we also encounter scientific luminaries who provide new perspectives on how to make science itself more diverse, equitable, and open to all. 
 *Participants will be provided with a link to the film, which will be accessible for 72 hours begining May 12. 
May 14, 2021: Panel Discussion 
Join the PIMS Network as we discusss notable issues affecting women in STEM. 
Registraion: Please register before May 10, 2021. 
Registration is free and registered participants will be provided with two links:
1. link to view the movie (the movie will be accessible from May 12 - 15; 72 hours)
2. link to panel discussion 
Register HERE.