West Coast Optimization Meeting (WCOM)
Location:
University of British Columbia, Okanagan
Description:
The organizers (Heinz Bauschke, Warren Hare, Yves Lucet, and Shawn Wang) are pleased to host the West Coast Optimization Meeting (WCOM) this Fall in Kelowna, BC at UBC Okanagan. All talks take place on campus. Please check back at the official webpage frequently and watch for details as they become available. The contact page contains maps and direction information.
If you are interested in attending please send an email to yves.lucet@ubc.ca with your name, affiliation, and home page url, and whether you would like to attend the social event. While there is no fee for the event (except for the social event), registration is required.
Schedule
Friday, October 9, 2015: BBQ Social, Heinz's place, starting at 6:00pm. Cost: $20.
Saturday, October 10, 2015: Presentations in ROOM EME 1101. Breakfast and lunch in ROOM EME 1121.
Accommodation
A limited number of rooms have been reserved for Friday and/or Saturday nights. These rooms might be released to the general public, so please book your room(s) soon.
Booking should be done directly through the following link https://www.starwoodmeeting.com/Book/WCOM2015 at the Sheraton Four Points.
Wireless Access during the meeting
Participants from Supported institutions have wireless access through eduroam-US. UBC Vancouver participants can use their normal login.
All other participants should connect to the ubcvisitor network.
Sponsor: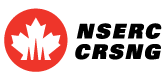 UBC Okanagan I. K. Barber School of Arts and Sciences Unit 5: Computer Science, Mathematics, Physics, Statistics
Office of the Provost, UBC Okanagan