W-CLAM: Western Canada Linear Algebra Meeting
Start Date:

05/12/2012

End Date:

05/13/2012
Speaker(s):
Invited speakers are:
   
  - Ioana Dumitriu, University of Washington, Seattle, Washington
  - Chi-Kwong Li, College of William & Mary, Williamsburg, Virginia (ILAS speaker)
  - Heydar Radjavi, University of Waterloo, Waterloo, Ontario
Location:
University of Lethbridge
Description:
The 2012 Western Canada Linear Algebra Meeting (WCLAM) will be held at the University of Lethbridge in room C640 on Saturday May 12 - Sunday May 13, 2012. This is the 11th in a series of biennial meetings that have been held at various sites throughout Western Canada. WCLAM provides an opportunity for researchers and mathematicians in linear algebra and its applications to meet, present accounts of their research, and to hold informal discussions. While the meeting has a regional base, it also attracts researchers from elsewhere. Young researchers (postdocs and graduate students) are encouraged to participate and may be eligible for financial assistance.
In addition to the invited talks, participants are encouraged to give a 25 minute presentation. Please submit the title and abstract for your talk by February 28, 2012. Alternately or additionally, we would be very pleased if participants would contribute posters. The meeting fee will be $50 (Canadian), to be collected at the meeting. This fee is waived for the invited speakers, students and postdoctoral fellows. All participants are strongly encouraged to complete the registration form below.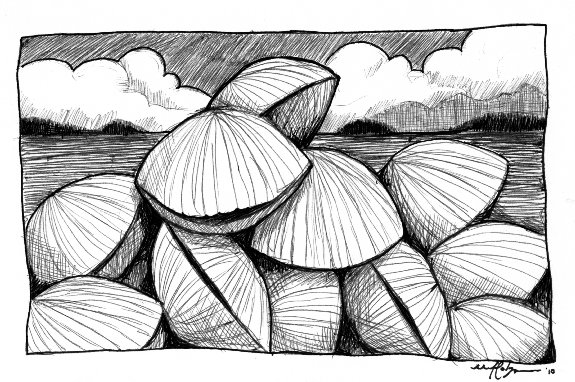 Schedule:
The talks are in C640, a room on the sixth (main councourse) level of University Hall, the long main signature building on the east side of campus. The room is one floor up from the department office (C526), faculty offices, lounge and computer labs on the fifth level.
Refreshment will be available after the first morning and first afternoon talks each day (9:50 and 14:25)
For complete schedule please follow the link: http://www.cs.uleth.ca/~holzmann/WCLAM/
Organizers:
The organizers are:
    - Shaun Fallat, University of Regina, Saskatchewan
    - Hadi Kharaghani, University of Lethbridge, Alberta
    - Steve Kirkland, National University of Ireland, Maynooth, Ireland
    - Peter Lancaster, University of Calgary, Alberta
    - Michael Tstatsomeros, Washington State University, Pullman, Washington
    - Pauline van den Driessche, University of Victoria, British Columbia
The local organizer is:
    - Hadi Kharaghani, U. of Lethbridge, Alberta
    - with assistance provided by Wolf Holzmann, U. of Lethbridge, Alberta
Other Information:
Posters:
There will be space available for posters, and we invite anyone including graduate and undergraduate students interested in contributing a poster to do so. Please indicate your interest when you register, or contact Hadi Kharaghani (see below).
Financial Support:
Some financial support is available for a limited number of postdoctoral fellows (who have no other source of travel assistance), graduate students and senior undergraduate students. Please contact Hadi Kharaghani (see below). 
Travel:
All events will be held on the campus of the University of Lethbridge, Lethbridge, Alberta, Canada. To reach the University:
    - fly to Lethbridge, or
    - fly to Calgary and take a shuttle such as the Red Arrow
      from the Calgary airport to the University of Lethbridge 
      or downtown, or
    - fly to Calgary and drive for 2.5 hours, taking Highway 2
      south to Ft. Macleod and then Highway 3 east from
      there, or
    - fly to Great Falls and drive for 3.5 hours, taking the
      highway north (I-15) which becomes Highway 4 in 
      Canada. Clearing the border can take time.
Once in Lethbridge proceed to the west side of town (via Whoop-Up Drive [6th Street] or Highway 3) since the University is located on the western coulee banks of the Oldman River. If coming from the west on Highway 3 look for the Highway 25 exit south, which is just before the river valley.
The closest parking for participants is available in Lot K just uphill from the north entrance of University Hall. To get there turn onto campus at the major intersection (4 ways with traffic lights NOT the tee intersection) and follow the road eastward until it veers right - lot K is an immediate left turn. On weekends parking is free. If you wish to park on campus weekdays before or after the workshop for longer than an hour we recommend Lot N where the rate is $6/day. See campus map.
The sessions are in the long main building (University Hall - pale yellow on the campus map) which is nestled in the coulees to the east near the river, down from the level of the prairies. 
Accommodation:
The University of Lethbridge Conference Services offers very good rates on excellent apartment and town house suites situated on the campus and only minutes from the meeting facilities. The apartment suites have full kitchens (no kitchenware is supplied) as well as ensuite washroom facilities configured in a two or four bedroom configuration. Here is a photo of the common area of a typical suite.
The rates (in 2010) were $50 per person per night for a nice one bedroom apartment or $132 per night for a 3 bedroom townhouse suitable for sharing. For rates, other options and more detailed information see Conference Services. There are also floor plans and views of the suites by selecting either the Aperature Apartments or Aperture Townhouses here.
If you would like to make reservations, please select from:
    Call (403) 329-2244
    FAX to (403) 329-5166
    E-mail to cnf at uleth.ca
    Visit website at http://www.uleth.ca/conference
    Write to: Conference Services,
    University of Lethbridge
    4401 University Drive
    Lethbridge, AB T1K 3M4
Payments can be made by cash, money order or Visa/Mastercard.
For off-campus accommodation, University visitors frequently stay at Lethbridge Lodge. This hotel is located downtown, a five minute drive from the University, or about a 30 minute walk from the University through parkland along the river. There are no hotels in West Lethbridge or closer to the University, however, there are many other hotels and motels available, such as in the Days Inn or the Holiday Inn Express downtown. To check out alternatives visit alternate accommodation. Hotels along Mayor Magrath Drive are relatively far away and you would require vehicle transportation to get to the University. Public transit is available to and from the University, but service is limited on weekends especially on Sunday.
Tourist Information:
Note that scenic Waterton National Park in the Rocky Mountains, about an hour and twenty minutes drive south-west of Lethbridge, is a highly recommended outing for those wishing to extend their stay with some pre or post workshop sightseeing.
Head-Smashed-In Buffalo Jump, a UNESCO World Heritage Site located just outside of Fort Macleod
30 minutes west of Lethbridge is also highly recommended.
Writing-on-Stone Provincial Park about an hour and a half south-east of Lethbridge has petroglyphs and pictographs, and some impressive the sandstone hoodoos.
Glacier National Park is just an hour and a half south-west of Lethbridge, for those willing to cross the border. Going-to-the-Sun Road in the park is one of the most scenic roads in the U.S. North-West but it is only open from late May to early September (consider the free park shuttle available from the visitor center at the east park entrance).
In Lethbridge, the Nikka Yuko Japanese Gardens are a top attraction, as well as, Indian Battle Park and Fort Whoop-Up Interpretive Centre in the river valley down from the University.
Registration:
To register, or update or cancel your registration: REGISTER HERE
The registration fee for the meeting will be $50 collected at the meeting.
Survey:
Please help PIMS to improve the quality of tis events and plan for the future by filling out this quick and painless survey.
Contacts:
If you have questions please send e-mail to
Hadi Kharaghani at kharaghani at uleth dot ca or write to:
WCLAM (Western Canada Linear Algebra Meeting) 2012,
Dept. of Mathematics and Computer Science,
University of Lethbridge,
Lethbridge, Alberta T1K 3M4
CANADA
FAX: (403) 317-2882