Michael Lamoureux Recognized as a 2017 Peak Scholar
We are proud to announce that PIMS Innovation Coordinator, Professor Michael Lamoureux has been recognized as a 2017 Peak Scholar in Entrepreneurship, Innovation, and Knowledge Engagement.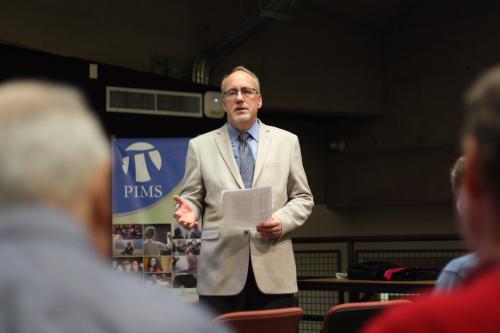 The Peak Scholars Award recognizes individuals whose academic work in knowledge engagement, entrepreneurship, technology transfer, innovation, and collaborative research results in a positive social or economic impact in our communities.
The University of Calgary's President and Vice-Chancellor Elizabeth Cannon will host a recognition luncheon for the 2017 class of Peak Scholars on November 17. 
From all of us at PIMS, congratulations Michael!