2009 PIMS Education Prize Awarded to Gerda de Vries from the University of Alberta
The Pacific Institute for the Mathematical Sciences (PIMS) is delighted to inform the mathematical community that the winner of the 2009 PIMS Education Prize is Gerda de Vries from the University of Alberta. This prize is intended to recognize individuals from the PIMS universities, or other educational institutions in Alberta, British Columbia, and Saskatchewan who have played a major role in encouraging activities which have enhanced public awareness and appreciation of mathematics, as well as fostering communication among various groups and organizations concerned with mathematical training at all levels.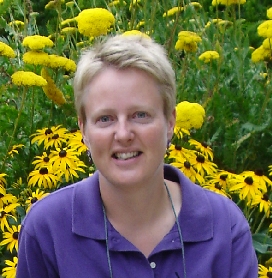 Gerda de Vries is an outstanding and dynamic teacher who has made remarkable contributions to education in the mathematical sciences. Her accomplishments include her tireless promotion of education in math biology as an organizer of the PIMS Math Biology undergraduate summer workshops; her leadership role in the NSERC funded CRYSTAL-Alberta for promoting science in schools; her leadership role in providing support for women in mathematics across Canada; her involvement in developing Science 100, a new interdisciplinary science program at the University of Alberta; and by her outstanding success teaching undergraduate mathematics, for which she received the 2006 Rutherford Award for Excellence in Undergraduate Teaching at the University of Alberta.
The 2009 PIMS Education Prize will be awarded at a special event during the annual Changing the Culture conference at Simon Fraser University (Vancouver) on April 30. PIMS is grateful to CGG Veritas/Hampson Russell for sponsoring this award.
For more information about PIMS and its activities please click here.