Industrial Workshops
Industrial Problem Solving Workshops
The aim of the IPSW are to create a mutually beneficial link between researchers in industry and academic mathematicians. Research workers with industrial and commercial concerns are invited to present one of their current technical problems. Leading specialists from the academic community study these problems in teams during the week-long workshop, and present the results of their study back to the industrial participants at the end of the week.
Problems can come from a wide variety of subject areas, but should be amenable to mathematical modelling and analysis. PIMS publishes proceedings from selected IPSW. The IPSW are held annually, rotating between PIMS, Fields and CRM.
IPSW is one of PIMS' biggest successes. It continues to: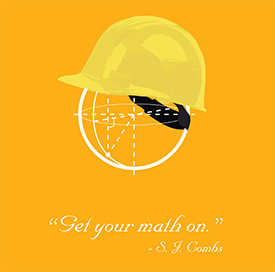 Foster contacts between academia and industry, often leading to long-term research collaborations.
Introduce challenging new research areas with a direct bearing on physical problems to academics and their graduate students.
Develop highly qualified personnel from the participation of graduate students and postdoctoral fellows.
Provide Canadian industry with new ideas and approaches to solving current technical problems.
Problems considered at IPSW are chosen by the organizing committee. Selected companies may be asked to pay a small fee to help offset some of the costs of the workshop.


Mathematical Modelling in Industry Workshops
In all its activities and programs, PIMS places a high priority on the development of young researchers. To this end PIMS, together with the Institute for Mathematics and Its Applications (IMA) in the USA and the Center for Mathematical Research (CIMAT) in Mexico, sponsor the MMIW. (Formerly known as "Graduate Industrial Mathematics Modelling Camps (GIMMC).") The purpose of these workshops is to teach graduate students mathematical modelling methods from experts in the field. A cross-section of relevant industrial problems and modelling techniques are presented: Students have the chance to explore discrete and continuous models, to develop deterministic and stochastic techniques and to deal with problems from the manufacturing, industrial, and biomedical sectors. The mentors are all renowned for their work in industrial mathematics and work in either an academic or an industrial setting.
These training camps are organized by PIMS/IMA/CIMAT faculty, who also determine the admission criteria for students. Graduate students may apply on-line.
PIMS also publishes proceedings from selected MMIW, many of which are available at www.pims.math.ca/resources/publications/pims-industrial-proceedings.