Math Mania
Location:
Oaklands Elementary, Victoria
Description:
This Alternative Math Education event will present fun methods of teaching math and computer science concepts to children (and adults!) using games and art.
Lots of hands-on activities!
Including:
• A Sorting Network
• An Impossible Balancing Act
• Bubbles
• Mathematical Puzzles
• The Guessing Game
• Sudoku
• The Penny Game
• The Set Game
• And many more!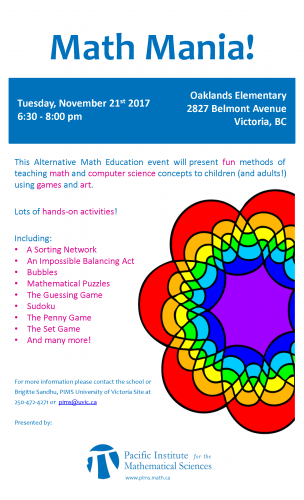 Schedule:
Tuesday, November 21st 20176:30 - 8:00 pm
Sponsor: