2023 CRM-Fields-PIMS Prize: Christian Genest
Lecturer(s):
Christian Genest
Description: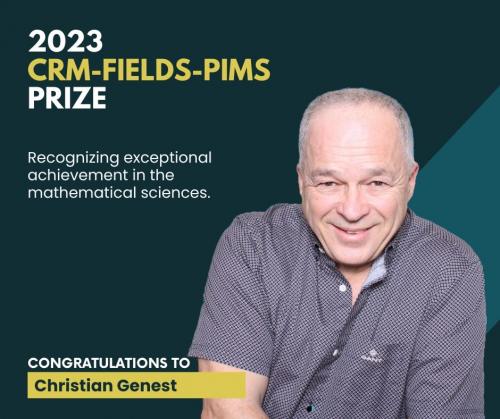 The CRM-Fields-PIMS prize is the premier Canadian award for research achievements in the mathematical sciences. It is awarded jointly by the three largest Canadian mathematics institutes: the Centre de recherches mathématiques (CRM) in Montréal, the Fields Institute in Toronto, and the Pacific Institute for the Mathematical Sciences (PIMS) in Vancouver. This annual prize comes with a monetary award. More details on the lecture will be confirmed soon. 
Other Information:
This lecture will be delivered at the Fields Insitute on April 20th and will be broadcast across the PIMS network
For UBC participants, this lecture will be screened in ESB 4133. Light refreshments will be served.