Richard & Louise Guy Lecture Series: Andrew Granville
Lecturer(s):
Andrew Granville,
 Université de Montréal
Location:
University of Calgary
Topic:
Favorite Unsolved Problems
Description:
Richard Guy loved problems. He loved to share them and to encourage others to explore them. He loved to work with superstars like John Conway and make their ideas accessible to a wider world. But Richard also had a few problems that he obsessed on in his own research, coming back again and again to those problems with new insights and thoughts. In this talk, Dr. Andrew Granville will recall and discuss a few of Richard's personal favorites.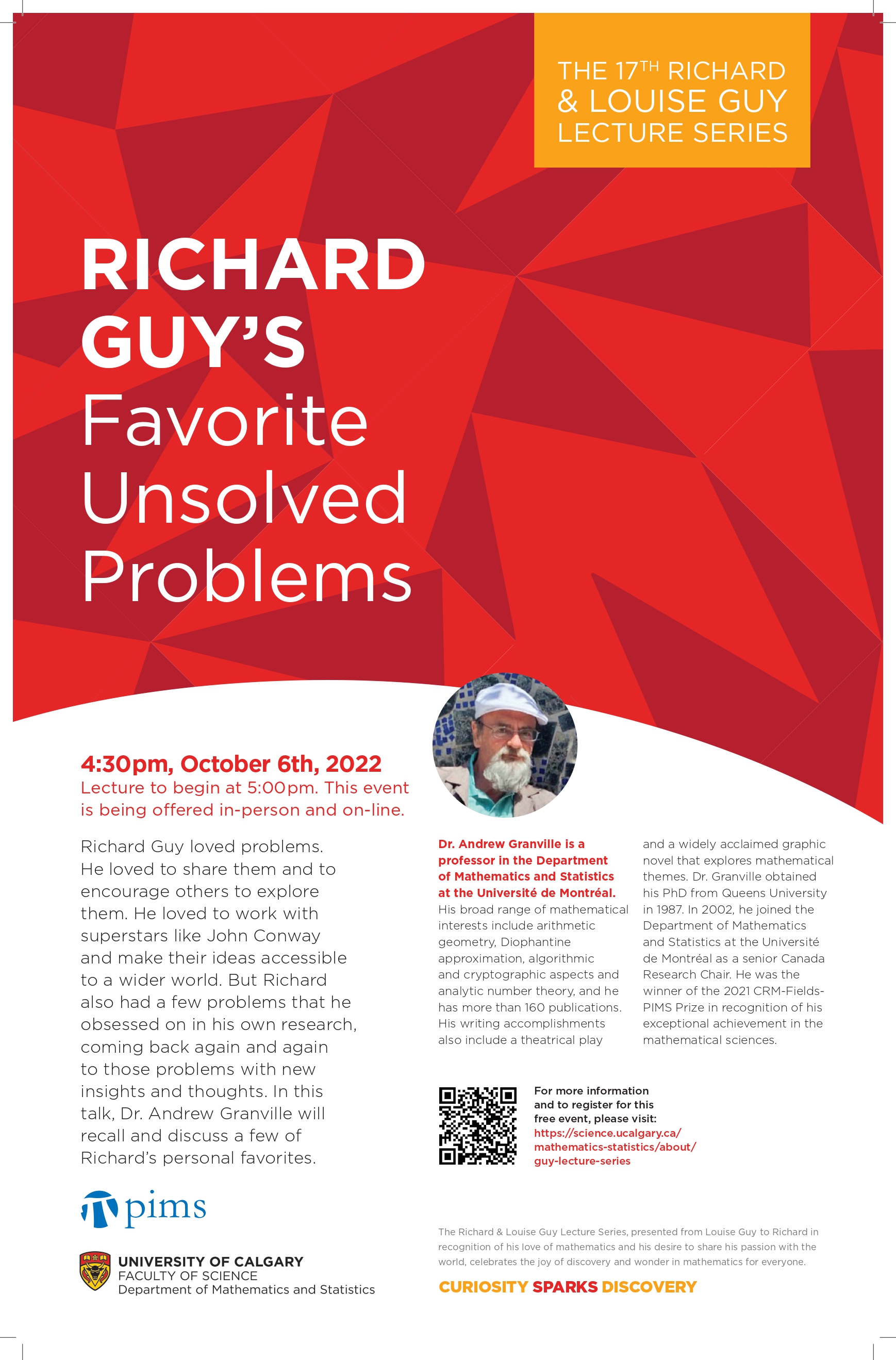 Other Information:
Location:
In person: University of Calgary, Craigie Hall C, Room 105 (seating is limited). Register in person here
Online via Zoom: Register directly with Zoom
Time:
Doors open at 4.30pm and lecture to begin at 5pm 
More details listed on event page.