2019 WADS and CCCG Conference Registration
Start Date:

08/05/2019

End Date:

08/10/2019
Location:
University of Alberta
Description:
The Algorithms and Data Structures Symposium (WADS), which alternates with the Scandinavian Symposium and Workshops on Algorithm Theory, SWAT, is intended as a forum for researchers in the area of design and analysis of algorithms and data structures. This event features original research on the theory and application of algorithms and data structures in all areas, including combinatorics, computational geometry, databases, graphics, and parallel and distributed computing.
The Canadian Conference on Computational Geometry (CCCG) is a forum to disseminate and discuss new theoretical and applied results in discrete and computational geometry. CCCG focuses on the design of efficient algorithms, the development of software, and the study of the mathematical foundations of computational problems whose formulations involve geometric constraints. The field of computational geometry is motivated by problems from a broad range of application areas, as diverse as computer graphics and animation, computer vision, computer-aided design and manufacturing, geographic information systems, pattern recognition, wireless communications, robotics, protein folding, urban planning, graph drawing, or statistical analysis.

This is the registration page for the 2019 WADS and CCCG Meetings. Please choose your event segment as listed in the options below.
Registration details:
In addition to event support, registration fees for both CCCG and WADS support continental breakfasts, coffee breaks, one excursion per event (including a dinner), and an evening reception the day before each event. Look for the schedules and local information sections of both web pages for details as they are posted.
WADS:
• Regular (Faculty, Postdoc, Industry): $340 up July 8, $375 after July 8
• Student (BSC, MSC, PhD): $210 by July 8, $240 after July 8
• WADS Excursion Ticket (stand alone): $65
CCCG:
• Regular (Faculty, Postdoc, Industry): $300 by July 8, $330 after July 8
• Student (BSC, MSC, PhD): $190 by July 8, $220 after July 8 
• CCCG Excursion Ticket (stand alone): $55
Registration Process: 
Scroll to the bottom of this page and select the "Log-in" button to begin the process. Particpants will be required to create a PIMS Account and return to this page  and select the "sign-up tab". When prompted to the selection page, select which ot the options you wish to register in and make the payments. Payment is collected through the University of British Columbia and a receipt will be sent to your email as soon as the payment is confirmed.
Important Security Information:

PIMS will never contact you regarding travel reservations or payments. Please be vigilant should you receive any emails, calls or text messages claiming to assist you making reservations for this or other PIMS events. Do not provide any personal information such as a social insurance number, credit card information, bank account numbers, or passport number as these requests are fraudulent in nature.
Sponsor: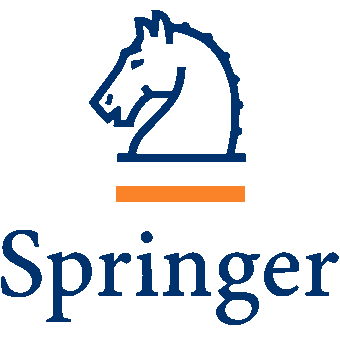 Signups require a PIMS account
Please
login
with PIMS then return to this event page and click the "Sign Up" button.