IGTC in Mathematical Biology Annual Summit
Start Date:

10/12/2012

End Date:

10/14/2012
Speaker(s):
Dr Stephen M Krone, Department of Mathematics, University of Idaho
USA Special Graduate Session: Coming up with new project ideas: A tutorial!
Dr Gerda Devries and Dr Thomas Hillen
University of Alberta Poster Session Graduate Student Talks
 
Location:
Naramata Centre, Naramata, BC
Topic:
This year's annual summit celebrates graduate students and their research in mathematical biology at PIMS universities through three main scientific events:
- research talk and graduate-level workshop in interacting particle systems by Dr Stephen M Krone, Mathematics Professor, University of Idaho
- research talks and posters by graduate students in mathematical biology
- professional development workshop by Thomas Hillen and Gerda de Vries: What do I do next? How to come up with new research project ideas
Immediately preceding the workshop is a symposium in mathematical biology at the UBC Okangan campus, featuring research talks by faculty.  
Description:
The summit will be held in the heart of wine country in the Okanagan Valley.  Immediately preceding the summit is The Mathematical Biosphere: Symposium in Mathematical Biology at the UBC Okanagan campus, across from the Kelowna International Airport.  A shuttle will be arranged to transport everyone from Kelowna to Naramata at the close of the symposium.
The focus of the summit is on the student participants, with a judged poster session on Friday, two workshops on Saturday and research talks by students and our invited guest on Sunday.  There will also be time for a winery tour, a hike, and early morning running or polar bear swimming for the adventurous!  Everyone will be housed in accommodations at the Naramata Centre: Students enjoy residence-style rooms in Alberta Hall, while faculty share cozy two bedroom apartments with kitchenettes.  All meals are served in the dining hall.
Dr Stephen Krone, professor at the University of Idaho in Moscow, Idaho, is the invited speaker and scientific workshop leader for the weekend.  He is an expert in stochastic interacting particle systems models, and uses them to investigate questions about population genetics in evolutionary biology.  His work is truly interdisciplinary, combining mathematical modelling with microbiology experiments that explore evolutionary processes in bacteria and phage.   
Schedule:
FRIDAY
IGTC in Mathematical Biology Annual Summit
4:00 pm        Shuttle to Naramata Centre from UBC Okangan
5:15 pm        Check-In
5:30 pm        Dinner
6:30 pm        Break
7:00 pm        Welcome
7:15 pm        Poster Session
9:15 pm        Faculty Pow-Wow (poster prizes)
SATURDAY
6:00 am        Polar Bear Swim, Pre-dawn Run
7:00 am        Break
7:45 am        Breakfast
8:45 am        Break
9:15 am        Workshop with Steve Krone, Part I
                    Modelling with Interacting Particle Systems
10:15 am      Coffee Break
10:45 am      Professional Development with Gerde de Vries
                    and Thomas Hillen
12:15 pm      Lunch
1:30 pm        Excursion (TBA)
5:30 pm        Supper
6:30 pm        Break
7:00 pm        Workshop with Steve Krone, Part II
                    Modelling with Interacting Particle Systems
SUNDAY
7:45 am        Breakfast
8:45 am        Break
9:15 am        Research Talk: Steve Krone: Particle Systems,
                    reaction-diffusion equations, and spiral waves
10:15 am      Coffee Break
10:45 am      Research Talks: Students
12:15 pm      Lunch
1:15 pm        Pack, Check Out
1:45 pm        Shuttle to Kelowna and YLW
Organizers:
 This event is kindly sponsored by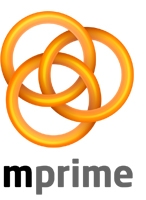 Other Information:
Survey: 
Please help PIMS to improve the quality of its events and plan for the future by filling out this quick and painless survey.
Funding: 
Funding may be available for students to attend. Accomodation is provided for invited speakers and students. 
For more information please contact Rebecca Tyson at rebecca.tyson@ubc.ca
Registration:
Registration for the summit is free, but please ensure your space is reserved by completing the sign up process below.  You may need to create a PIMS account and then return to this page to complete your sign up.  If you wish to register for only the summit and not the symposium, please send a brief email to events@pims.math.ca after you have registered below.  
To register please click "Log In" or "Sign Up" below. 
REGISTRATION IS NOW CLOSED.
Associated Events:
The Mathematical Biosphere: From Cells to Ecosystems
Okanagan Symposium in Mathematical Biology
October 12th, 11am - 3:30pm at UBC Okanagan campus
Mathematical Biology has emerged as a well-established and influential field of study in biology and mathematics, and UBC Okanagan is at the geographic centre of an active and dynamic community of research in this field. This symposium will showcase the cutting edge and innovative mathematical biology research being carried out at universities in BC, Alberta, Washington and Idaho. The symposium will also provide a fertile venue for collaborations within the mathematical biology community, and will also provide a unique and timely opportunity for UBC Okanagan scientists in all research areas to form new collaborations with the mathematical biology community. This symposium will be especially timely with the new hire in Sustainability, the new directorship of the OSI, and the emerging research groups in optimization and community ecology.
For more information on symposium please visit
http://www.ubc.ca/okanagan/math/events/Okanagan_Symposium_in_Mathematical_Biology.html