First Montreal Spring School in Graph Theory
Start Date:

05/02/2010

End Date:

05/29/2010
Location:
McGill University
Description:
The McGill Spring School in Graph Theory is organized by Bruce Reed and will take place at McGill University in Montreal from May 2nd to 29th, 2010. The school will consist of (i) a 20-lecture course given by Bruce Reed on structural results obtained from excluding graph minors , and (ii) a second 20-lecture course given by Paul Seymour and Maria Chudnovsky on structural results obtained by excluding induced subgraphs. The school will also have talks by a list of internationally renowned invited speakers.
For further details and to register, please visit the official webpage.
Other Information:
Please help PIMS to improve its operations and plan future events by filling out our (quick and painless!) online evaluation survey.
Group picture: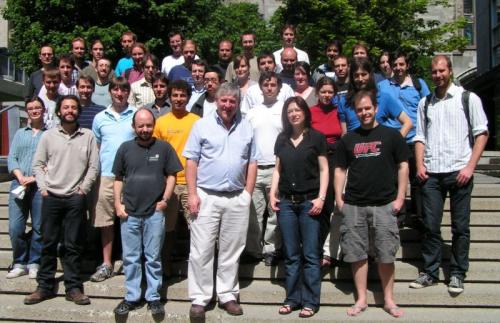 Sponsor: