Industrial Advisory Committee
The PIMS Industrial Advisory Committee provides oversight and guidance on the PIMS Innovation Platform, monitoring current activities and suggesting future directions for mathematical/industrial collaborations. As a subcommittee of the Board, this group represents and articulates industry's interest in the innovation activities of PIMS.
Committee Members
Engin Özberk (chair) Executive Director & Senior Technical Advisor, International Minerals Innovation Institute (IMII), and Mitacs Industry Executive in Residence - Minerals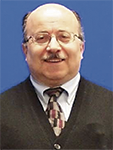 Mr. Engin Özberk joined IMII in June 2013, after retiring from Cameco in March, 2013 where he was the Vice President, Cameco Technology and Innovation of Cameco Corporation. He joined Cameco in February, 1997. He previously worked as Consulting Metallurgist for Sherritt International Corporation, Alberta; as Senior Project Manager and Senior Process Engineer for The SNC Group; as Research Engineer for Noranda Technology Centre, Quebec; and as Project Engineer for Etibank, Turkey. He has more than 40 years of research and development and project management experience in light metals, base metals and nuclear industries. He has lead or participated in numerous major metallurgical and chemical engineering projects in practically every continent. He obtained his Master of Eng., Metallurgical Engineering (1979) and Post Graduate Diploma in Management (1978), both from McGill University, Montreal, Quebec. He has authored or coauthored more than 40 papers and is a Canadian Institute of Mining and Metallurgy (CIM) Fellow.
Mr. Özberk is a recipient of the Canadian Institute of Mining and Metallurgy (CIM) Distinguished Lecturer Award (2009), and the Silver Medal (1997), The Airey Award (Xstrata) (2011), and the Alcan Award (2006) from the Metallurgical Society of CIM. He has also received the Communication and Education Award (2007) from the Canadian Nuclear Society and the Extractive Metallurgy Science Award (1988) from the Minerals, Metals and Materials Society of AIME of USA.
Mr. Özberk is currently member of the Board of Directors of Canada Mining Innovation Council, where he served as the President and chairman of the board of directors of the Canada Mining Innovation Council 2008-2012, he is one of the 3 founding members. Mr. Özberk is a member Board of Directors, "Sylvia Fedoruk Canadian Centre for Nuclear Innovation", since 2011, University of Saskatchewan, Saskatoon; Co-chair of CANMET-MMSL Green Mining Initiative Board of Directors, since 2009; Appointed member of NSERC, Research Partnerships Program's Advisory Committee on University-Industry Grants (ACUIG), starting 2011; Appointed member of Board of Directors of the Pacific Institute for the Mathematical Sciences (PIMS) since 2009, serving second 3 year term; Appointed member of Toxicology Centre Advisory Board of University of Saskatchewan, since 2008; Appointed member of Business Development Advisory Committee (BDAC) for the Canadian Light Source, since 2008 and Member of Mining Association of Canada-Science Committee, since 2008. He was the co-chair of the steering committee for "International Minerals Innovation Institute" for Saskatchewan and one of the three founding members. Mr. Özberk also served as the co-chair of the Technical Advisory Committee of the UOIT Cameco Chair for Nuclear Fuel, 2007-12 and appointed member of University Network of Excellence in Nuclear Engineering (UNENE) executive committee, 2006-12.
He has been chair of the IAC since 2015.
Fernando Aguilar President & Chief Executive Officer, Calfrac Well Services
Mr. Aguilar graduated as a Civil Engineer (MS) in hydraulic resources management in 1981, and received his MBA in 1990 from the Universidad de Los Andes in Bogota, Colombia. He completed the Stanford Executive program at Stanford University in 2003, and the Directors Education Program at the University of Calgary in 2007.
Fernando Aguilar was appointed President and Chief Executive Officer of Calfrac Well Services Ltd. on January 1, 2014. Prior to this appointment Mr Aguilar was President and Chief Operating Officer of Calfrac Well Services Ltd. since November 1, 2010. Prior thereto Mr Aguilar was with CGG Veritas since 2004 and held several leadership positions with CGG Veritas, most recently serving as President, Geophysical Services to the Americas. Prior to joining CGG Veritas, Mr Aguilar was with Schlumberger for 22 years, serving in roles with increasing responsibility in the technology, business and oilfield services sectors, predominantly in the Pumping Services and Wireline and Testing groups. Mr Aguilar holds a degree in Civil Engineering, specializing in Hydraulic Resources Management and has completed the Stanford Executive Program at Stanford University and the Director's Education Program at the University of Calgary.
He has been a member of the IAC since 2015.
Haig Farris President, Fractal Capital Corporation
In 1972, Mr. Farris was one of the co-founding members and partners of the Ventures West Management group of venture capital funds, now the largest venture capital pool in western Canada. His venture management experience includes finding, financing and developing high-technology start-ups and corporate turn-around opportunities. Since 1990, he has been President of Fractal Capital Corp., a private venture capital company financing high technology start-ups and resource service technology companies. From 1993 to 2003, Mr. Farris was also an Adjunct Professor of the University of British Columbia (UBC), teaching a course on entrepreneurship to graduate engineering, science and MBA students. Mr. Farris holds a Bachelor of Arts (economics and english) and an Honorary Doctor of Laws Degree from the University of British Columbia, as well as a law degree from the University of Pennsylvania Law School.
Mr. Farris received the Bill Thompson Career Achievement Award from the British Columbia Technology Industry Association, and was awarded the Commemorative Medal of Canada in recognition of his service to the community. In 2001, the Vancouver Board of Trade named him a Pioneer of Innovation. He has been Chair of the Science Council of BC and a member of the founding Board of Directors for Science World, heading its first two capital campaigns. On the UBC campus, he served as President of the Alumni Association (1996-1999), is current chair of the President's Library Advisory Committee, and sits on the Dean of Science and Cecil Green College advisory committees.
He has been a member of the IAC since 2015.
Samuel Gray Chief Scientist, CGG, Calgary
Samuel Gray received his B.S. from Georgetown University and his Ph.D. in mathematics from the University of Denver. He worked at the U. S. Naval Research Lab and General Motors Institute (now Kettering University) before joining the oil and gas industry in 1982. After several years at Amoco and BP in research and production roles, he joined Veritas (now CGG) in 1999. His early work on the theory of inverse scattering prepared him for a career studying seismic processing techniques, which have the goal of turning data recorded on the Earth's surface into information about the subsurface. His work on seismic imaging has been recognized with a number of awards, including several best paper awards in geophysical journals and international conferences. In 2010, he received the Reginald Fessenden Award from the Society of Exploration Geophysicists (SEG) for his work on true-amplitude seismic imaging. In 2012, he was the SEG's Spring Distinguished Lecturer, presenting "A brief history of depth…and time seismic imaging"
He has been a member of the IAC since 2015.
Moe Kermani, PhD Managing Partner at Vanedge Capital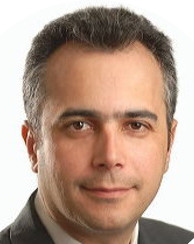 Moe Kermani, PhD, is a Managing Partner at Vanedge Capital, a Vancouver based venture capital fund focused on making investments in gaming, digital media, SaaS solutions for small and medium business, enterprise software and cyber security. Prior to joining Vanedge, Moe was a Vice President of NetApp. Inc., a leading provider of enterprise data storage solutions. Prior to that Moe was President and CEO of Bycast Inc., the world leader in storage virtualization software for large scale digital archives and storage clouds. Bycast was acquired by NetApp in 2010.
Moe was awarded the BC Technology Industry Association's Person of the Year award for 2011. He is also a recipient of the Business in Vancouver Forty under 40 Award. Moe holds a M.Sc. And Ph.D. In physics from the University of British Columbia. Moe currently serves on the board of directors of Metafor Software, Boundless and MediaCore.
He has been a member of the IAC since 2015.
Yuval Peres Principal Researcher, Microsoft Research
Yuval Peres is a Principal Researcher in the Theory group at Microsoft Research, Redmond (MSR). Before joining MSR in 2006, he was a Professor in the Statistics and Mathematics Departments at UC Berkeley.
He has also taught at Yale and at the Hebrew University. Yuval has published more than 200 papers with 100 co-authors and has mentored 19 PhD theses. His research encompasses many areas of probability theory, including random walks, Brownian motion, percolation, point processes and random graphs, as well as connections with ergodic theory, PDE, combinatorics, fractals and theoretical computer science. He has recently co-authored books on Markov chains and mixing times, on zeros of Gaussian analytic functions, and on Brownian motion. Yuval is a fellow of the American Math Society and of the Institute of Mathematical Statistics. He received the Rollo Davidson Prize in 1995, the Loeve prize in 2001 and was a co-recipient of the David Robbins prize in 2011. Yuval was an invited speaker at the International Congress of Mathematics (2002) and in the European Congress of Mathematics (2008). He delivered the Porter Lectures at Rice University in 2009 and the De-Long lectures at the University of Colorado in 2013.
He has been a member of the IAC since 2015.
Vaho Rebassoo (former) Chief Technology Officer, Boeing Information Technology, The Boeing Company
Dr. Rebassoo has over 25 years of technology management experience in network operations and computing. This includes key roles with the Pentagon Telecommunications Center, Bell Telephone Laboratories and, at Boeing, planning, designing, implementing and operating large complex networks and computing infrastructures.
Dr. Rebassoo received his B.A. degree from Harvard University and his M.A. and Ph.D. degrees (in mathematics) from the University of Washington. He is a member of State Department and National Research Council IT committees and other boards.
He has been a member of the IAC since 2015.
Brian H. Russell (Chair) Vice-President, Software Hampson-Russell, Calgary
Dr. Russell joined Chevron Standard in Calgary in 1976 as a seismic interpreter, subsequently working for Chevron Geosciences in both Calgary and Houston in the areas of seismic processing and research. After leaving Chevron in 1981, he joined Teknica Resources Development in Calgary and, in 1983, he moved to Veritas Seismic Ltd. in a research and training position. In 1987, Dr. Russell, together with Dan Hampson, founded Hampson-Russell Software Services Ltd., a company that develops advanced seismic software for the petroleum industry. Since September, 2005, Hampson-Russell has been a wholly-owned subsidiary of CGGVeritas.
Dr. Russell is actively involved in geophysical research and training, and presents courses on seismic technology throughout the world. He holds a B.Sc. (Honours) from the University of Saskatchewan, a M.Sc from Durham University, UK and a Ph.D. from the University of Calgary, all in geophysics. He is registered as a Professional Geophysicist in the Province of Alberta.
Dr. Russell was President of the Canadian Society of Exploration Geophysicists (CSEG) in 1991, received the CSEG Meritorious Service Award in 1995 and the CSEG Medal in 1999. He has also been active within the international Society of Exploration Geophysicists (SEG), serving as President during 1998-99. In 1996, Dr. Russell and Mr. Hampson were jointly awarded the SEG Enterprise Award.
He has been a member of the IAC since 2015.
Ex-Officio Committee Members
Martin Barlow Acting Director of PIMS & Professor of Mathematics, University of British Columbia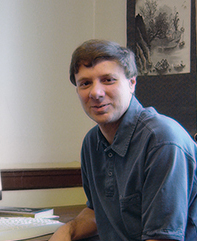 Martin Barlow is a leading figure in probability and an expert in diffusion on fractals and other disordered media. His work has been important in such diverse fields as partial differential equations, including major progress on the De Giorgi conjecture, stochastic differential equations, the mathematical finance of electricity pricing, filtration enlargement and branching measure diffusions.
Barlow's awards include the CRM-Fields-PIMS Prize, the Jeffery-Williams Prize of the Canadian Mathematical Society, the Rollo Davidson Prize from Cambridge University and the Junior Whitehead Prize from the London Mathematical Society. He has been a leader of the international probability community, an organizer of numerous conferences and editor of several probability journals. He is a Fellow of the Institute of Mathematical Statistics, The Royal Society of Canada, The Royal Society(London) and the American Mathematical Society.
He has been a member of the IAC since 2015.
James Colliander PIMS Deputy Directory and Professor of Mathematics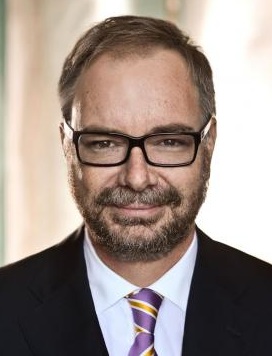 Professor Colliander obtained his PhD at the University of Illinois in 1997. After postdoctoral positions at MSRI and UC-Berkeley he took a faculty position at the University of Toronto, where he has been a full professor since 2007. Among his many awards he was a recipient of a Sloan Foundation Fellowship (2003), the McLean Award (2007) and the Outstanding Teaching Award in Arts and Science (2010) at the University of Toronto. He has been a Visiting Professor at the University of Paris and a Member of the Institute for Advanced Study in Princeton. Professor Colliander is also the Founder and CEO of Crowdmark, an education technology company that was awarded the Connaught Seed Stage Startup Award at Toronto in 2013.
He as been a member of the IAC since 2015.
Michael Lamoureux PIMS Innovation Coordinator and Professor of Mathematics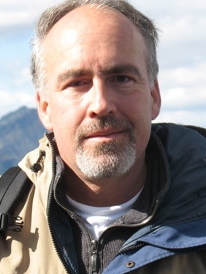 Michael Lamoureux is a Professor in the Department of of Mathematics and Statistics at the University of Calgary, since 1992. He received his MSc at Stanford, his PhD at the University of California, Berkeley in 1988, and completed a postdoctoral fellowship at Dalhousie University in 1991. His research is in operator algebras and functional analysis, with a recent focus on applications to seismic imaging for use in commercial oil and gas exploration. His co-authored book "Pseudo-DIfferential Operators, Quantizations and Signals" highlights the use of advanced methods of microlocal analysis and time-frequency transforms to imaging problems and signal processing. Michael has been a Deputy Director of PIMS (1991-2001), member of the Mitacs Board of Directors (1999-2000), Vice-President (West) of the Canadian Mathematical Society (2009-2011) and most recently, Head of the Mathematics and Statistics Department at the University of Calgary (2011-2014).
He was appointed PIMS Innovation Coordinator in 2014 and been a member of the IAC since 2015.