Winners Announced for the 2022 PIMS-Europe Fellowships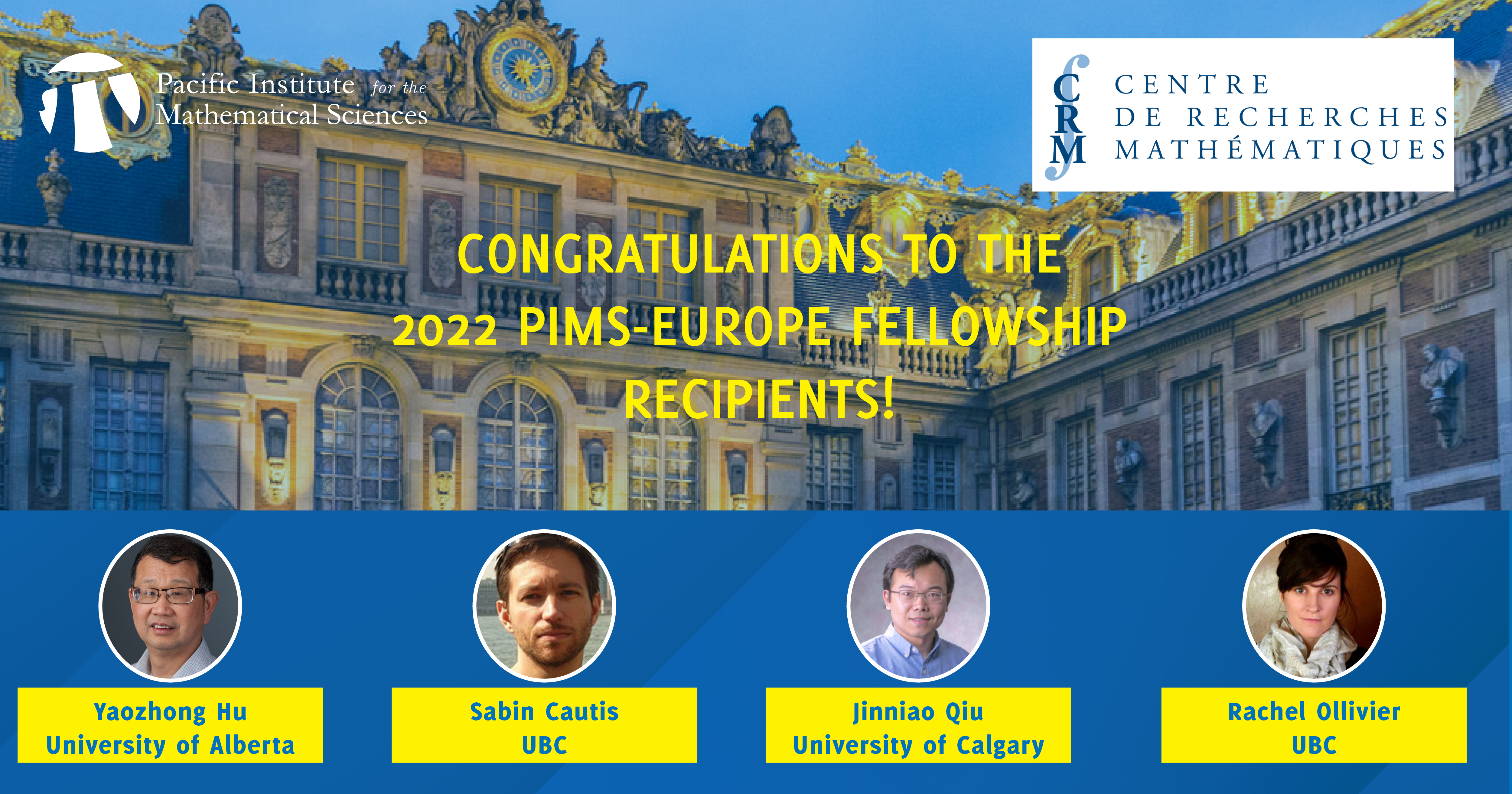 PIMS is pleased to announce the winners of the PIMS-Europe Fellowship. Yaozhong Hu (UAlberta), Sabin Cautis (UBC), Jinniao Qiu (UCalgary), and Rachel Ollivier (UBC) are the recipients of this year's fellowship. The 2022 winners are expected to begin their research in 2023 over a period of at least 2 months.
The goal of the PIMS-Europe Fellowship is to develop and support research collaborations between mathematical scientists at PIMS member universities and researchers across France. These fellowships champion a mutual exchange of knowledge and talent while encouraging cross-ocean research on the frontline of the mathematical sciences.
Congratulations to the winners!