2023 CNRS Postes Rouges: Applications through PIMS are open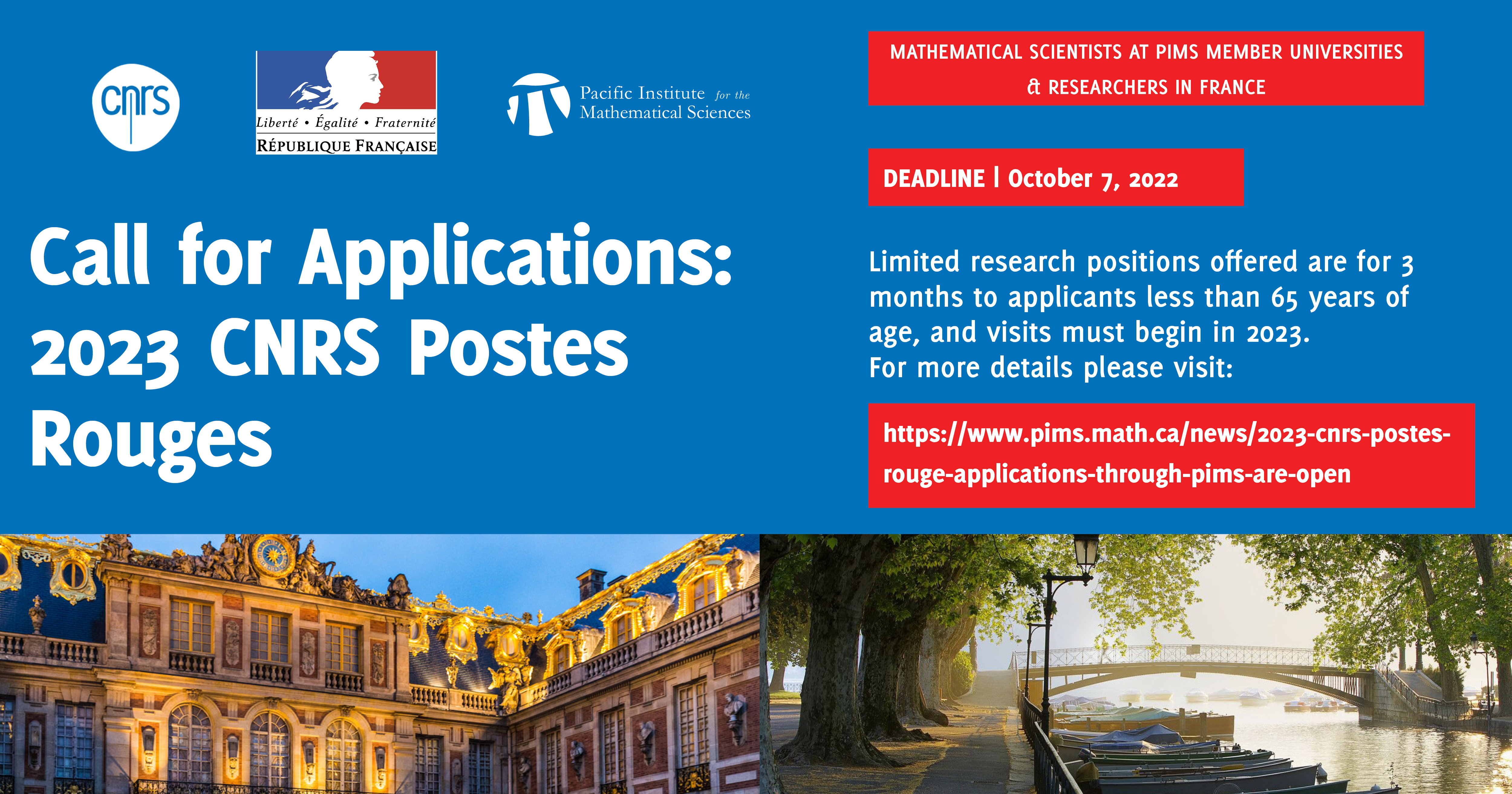 The Institute of Mathematics of the CNRS (INSMI) will be offering a limited number of research positions in France, for the 2023 calendar year. These positions are available to foreign visitors from the "IRLs", "LIAs" or "IRNs" and provide monthly salary support.
These positions are for three months (shorter visits cannot be funded under this scheme) and are available to non-French academics (assistant, associate or full professors) at any PIMS member university (French citizens with full time positions at PIMS institutions are also eligible to apply). The three-month salary support can be applied for as a part of a longer research visit if explained in the application.
Applicants must be less than 65 years of age and are required to conduct their visits during the 2023 calendar year. A clear connection with the scientific activity of the IRL/LIA/IRN should appear in the file.
To apply, please provide:
A CV (with a list of publications).
A specific scientific project for the visit.
Tentative dates of stay.
The candidates should also contact the laboratory they want to visit in France and include an approval from its director (email indication is fine).
Applicants should send the file to the PIMS Director by October 7, 2022:
Ozgur Yilmaz
Complete proposals will go to the CNRS Postes Rouges for review and appointment.