Özgür Yilmaz announced as the Interim Deputy Director at PIMS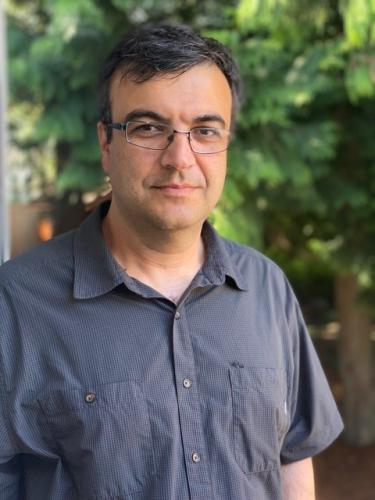 The Pacific Institute for the Mathematical Sciences (PIMS), is pleased to appoint Prof. Özgür Yilmaz, as the interim Deputy Director, starting on July 1, 2021. Özgür Yilmaz is a Professor of Mathematics at the University of British Columbia. His research focuses on the mathematics of information and data. He received his PhD in Applied and Computational Mathematics from Princeton University in 2001. He held a postdoctoral position at University of Maryland, College Park before joining UBC in 2004.
Dr. Yilmaz serves on the editorial boards of various journals including Applied and Computational Harmonic Analysis. He is affiliated with several institutes at UBC, including the Institute of Applied Mathematics, Data Science Institute, and CAIDA, and has served as the Deputy Director of the Banff International Research Station (BIRS) from 2019 - 2020. He has been involved with PIMS in many capacities, most recently as one of the leaders in the Collaborative Research Group (CRG) in High Dimensional Data Analysis.
PIMS is grateful to the outgoing deputy, Prof. Marni Mishna, who had worked with the institute in initiating and establishing strategic programs. She has been instrumental in the formation of the equity, diversity and inclusion (EDI) Committee, the streamlining of many operational processes at the Institute, and deepening the involvement of Site Directors in PIMS operations.
Engin Özberk,Chair,
PIMS Board of Directors
James Colliander
Director, PIMS
Download a copy of this announcement here.