Math^Industry 2021
Start Date:

08/03/2021

End Date:

08/27/2021
Description:
Together with its partners, PIMS will be offering the 4-week virtual workshop MathIndustry
during the month of August, 2021. For detailed information, please visit m2pi.ca.
The purpose of the workshop is to help graduate students and postdoctoral fellows in math gain the skills that they need in order to successfully compete for industry jobs.
This workshop has two main objectives:
To build technical skills in programming and computational workflows
To build business skills for effective teamwork and technical report writing
The program has been created to address an increased demand for a technically skilled workforce at this time, and an anticipated reduction in availability of academic jobs over the next few years.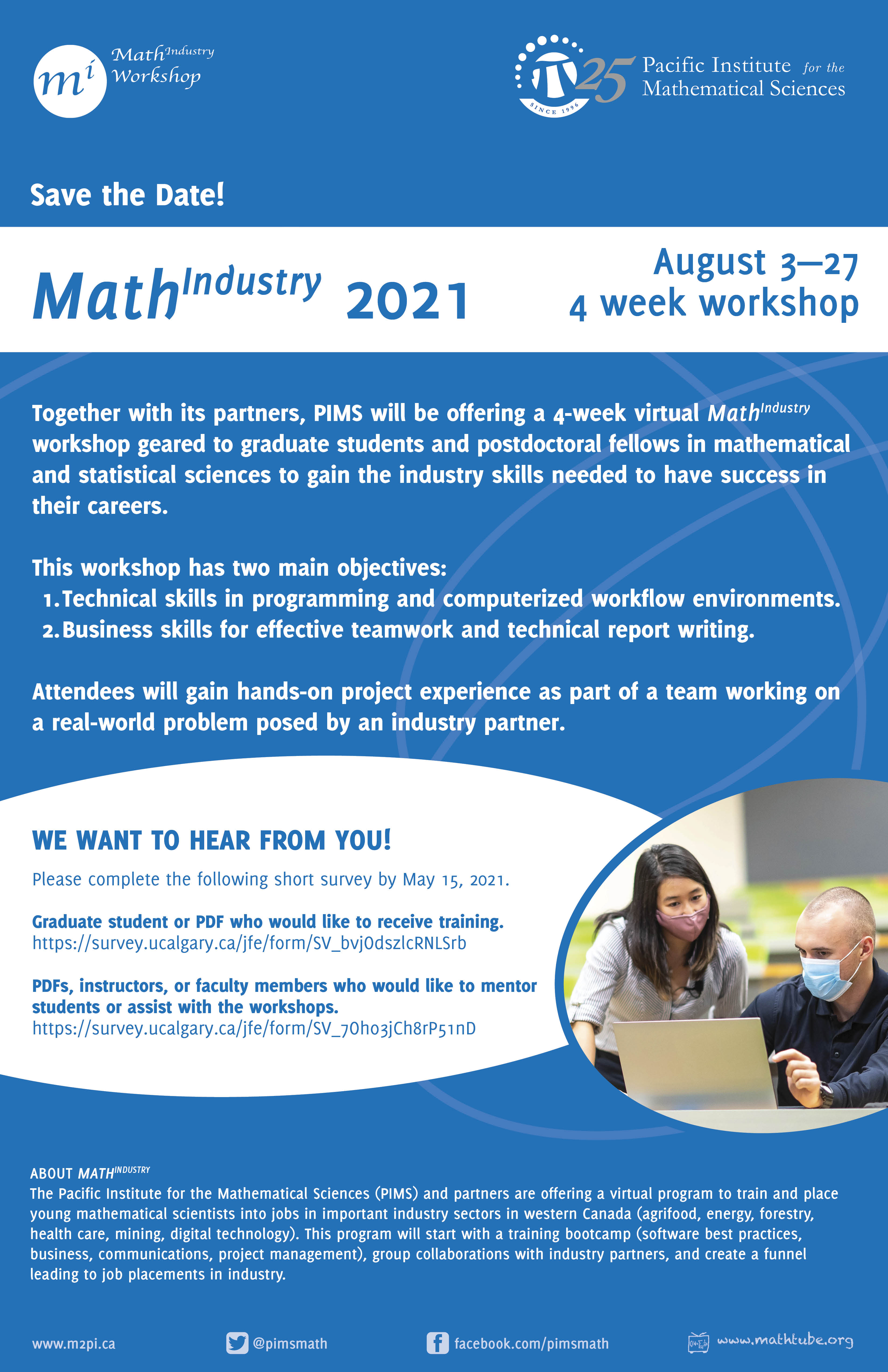 We need your help to determine both the demand for this
workshop this year, as well as build our capacity to offer it. Please
help us by filling out ONE or BOTH of the following short surveys by May
15, 2021.
If you are a graduate student or PDF who would like to receive training: https://survey.ucalgary.ca/jfe/form/SV_bvjOdszlcRNLSrb
If you are a PDF,
instructor or faculty member who would like to mentor students during
the workshop or help in another capacity:
https://survey.ucalgary.ca/jfe/form/SV_7Oho3jCh8rP51nD