UNBC Mathematical Science Discovery Week
Start Date:

08/03/2021

End Date:

08/07/2021
Location:
University of Northern British Columbia
Description:
Interested in Computer Science, Mathematics or Physics?
Fascinated about topics like Robotics, Fractals, or Astrophysics?
Excited to learn from UNBC Students & Professors?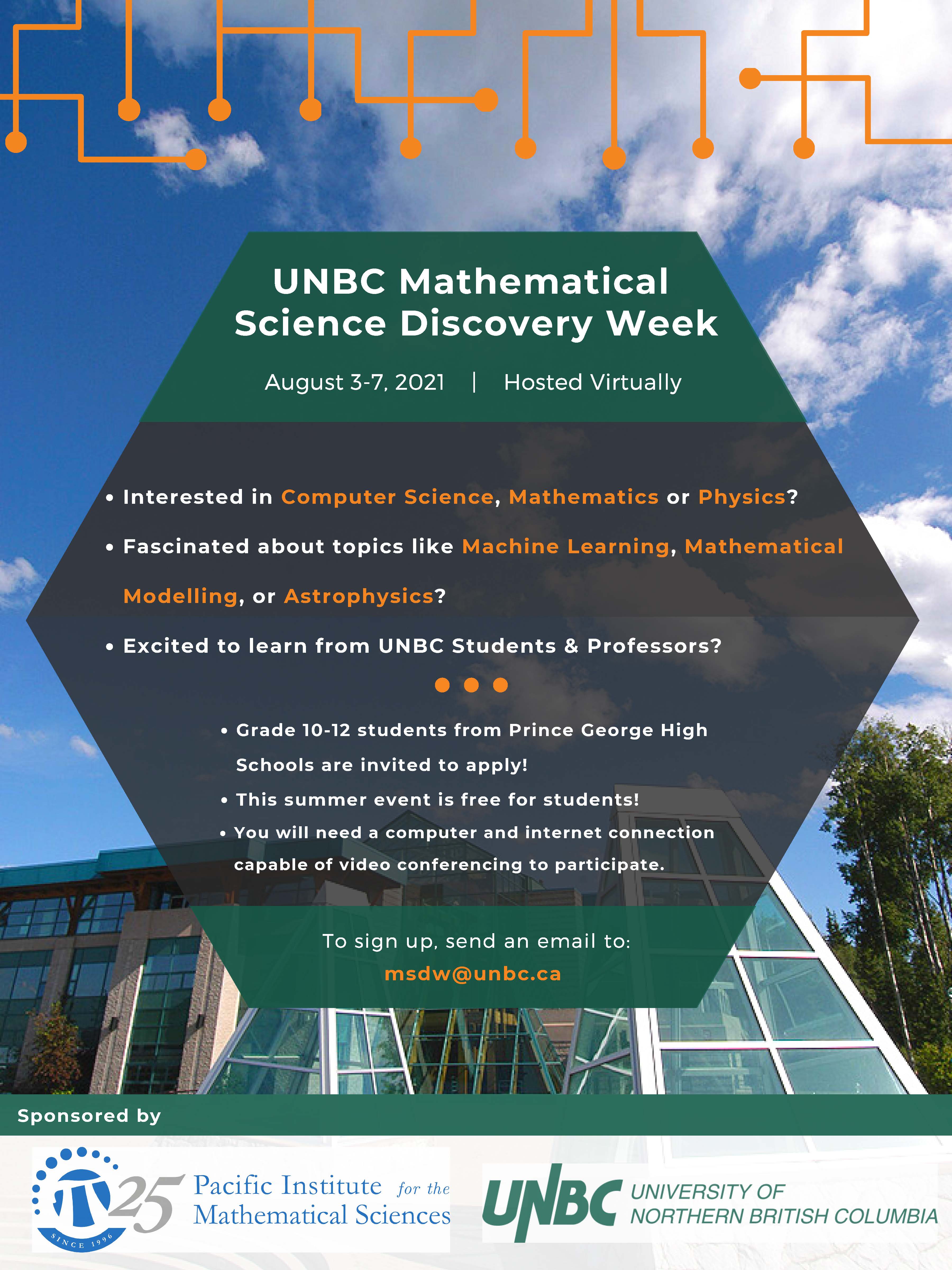 Grade 10-12 students from Prince George High Schools are invited to apply! This summer event is free for students! You will need a computer capable of video conferencing to participate.To apply, contact your local science teacher or principal before May 15!